If you're planning to throw a 90s theme party for yourself or your friend and want it to incorporate the most prominent elements of that decade's clothing, decorations and music, you'll need to get plenty of specific supplies for it to be a success. From black lights to posters, every item will come together like a piece of a puzzle, eventually revealing the whole picture of a nineties theme party.
90s Party Decor
When it comes to interior, a typical 90s theme party could be pulled off by using lots of posters that represent the era. Think: a Nirvana T-shirt strewn over a chair, a Beverly Hills 90210 (and or Melrose Place) poster, NKOTB posters, perhaps a pic of the then Commander in Chief Bill Clinton? Try tracking down some old newspapers or magazines from the 1990s (ebay?) and hang up some 1990s advertisements or news headlines. 

Nirvana Poster
Floppy Disc Coasters!
I found this colorful 90s party decoration idea on Pininterest! Use (now retro!) floppy discs as coasters! Get an assortment of colorful floppy diskettes and lay them around for your guests to place drinks on. If you don't have any in storage, you can them pretty cheap now.


15847 – 3.5 inch Floppy Diskettes, Ibm-Formatted, Ds/Hd, 5 Assorted Neon Colors, 40/Pack
Things that happened in the 1990s (pop culture)
Amy Fischer / Joey Buttafouco

Lorena Bobbitt
O.J. Simpson Trial
Y-2 K (actually that didn't happen)
Super Nintendo!
Power Rangers

Super Mario Bros. Small Size Mario Plush Doll
Cool 90s decorations & props:
Portable CD players and CDs (CDs were just becoming popular in the early 90s)

Beepers (pagers)
Big, old cell phones
Pokeman anything
1990s plush toys: The Simpsons
Old video games
You don't have to go overboard with these things, as even the slightest touch will usually be able to create that distinctive 90s atmosphere.
90s Drinks
Introduced in 1993, Zima was a fruity malt beverage. This sugary alcoholic concoction quickly became known as a 'girl drink.' It came in a clear glass bottle with a blue label. Today you can prbably  find empty Zima bottles on Ebay.com along with Zima marketing posters to use as decorations and props for your party.
The 90s also gave birth to the short lived Crystal Pepsi clear soda.
90s Theme Party Food & Candy and Party Favors
Here's a fund 90s theme party idea: Use clear plastic cellophane loot bags and create 90s theme party favors. Fill each one with things like candy, Slap bracelets, necklaces, etc.
Jelly Belly brand jelly beans have been around for a long time. In the 90s, some Blockbuster Movie stores had Jelly Belly counters where movie renters could mix and match different flavors of jelly beans. (I remember watching Christian Slater in "Pump Up the Volume" with a bag of Popcorn Jelly Belly candy!)


Popular Candy of the 1990s
1990s Party Games Ideas
If you need some ideas for games at your 90s party, check these out:
Have a costume contest! When you send out your invitations, make sure you tell your guests to come in a 90s costume. It could be a popular character from a movie, a political figure, a musician, tv star. Have everyone vote and put the names in the hat. Make sure you have a great gift for the winner!
Orange Dumb and Dumber Lloyd Costume – Licensed Dumb and Dumber Halloween Costumes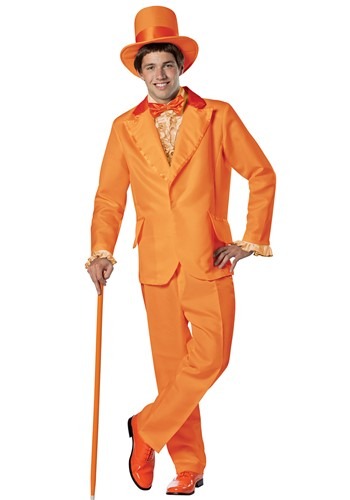 Play a 1990s movie trivia game. Check out these 90s movie trivia questions on AmcTV.com.
90s music karaoke! Karaoke Party! Teen 90s, Vol. 1 [CD+G] [Digipak] – Various – CD
Have a Super Nintendo game tournament. Challenge your friends to a game of Mario. You can find lots of the old SNES games on your Wii. If you want games like the original Mortal Kombat or Donkey Kong Country, see if eBay has any cheap listings.
Play M.A.S.H: It stands for 'mansion, apartment, shack or house. Its too complicated for me to explain how to play but it's easy once you get the hang of it. If you don't know how to play, there's a wiki page on the game mash with instructions.
90s Party Inspiration!
Need more 90s party ideas? Check out this list of TV shows, movies and music that were popular in the 90s:
The PeeWee Herman Show
Pretty Woman
Seinfeld
The Fresh Prince of Bel Air
Family Matters
Martin
Rugrats
Baywatch
Dawson's Creek
Beavis and Butthead
And it's not like you have to figure out If you feel like you're running out of ideas, just ask your parents or older siblings for pointers and you'll catch it soon enough.
Fun 90s Music
You may be relieved to get to this part of your plan, because you can finally cherry-pick the best iterations of 90s music scene and ignore any embarrassing tracks that have faded into obscurity. Songs by Nirvana and Backstreet Boys were big back than, but the actual lineup of your nineties theme party will depend on your preferences and the tastes of your guests.
There are quite a few great hits that have come out of that era, but it doesn't mean those are the only songs you can include in your playlist. If you really want to go for that unique 90s theme party feel, you might throw in a song or two that will catch the partygoers by surprise!
Songs for a 90s Party Playlist
Red Hot Chili Peppers: "Give It Away"

Stone Temple Pilots: "Creep"
Digital Underground: "Humpty Dance"
Alice in Chains: "Man In The Box"
Snoop Dogg & Dr Dre: "Nothin But a G Thang"
Envogue: "Giving Him Something He Can Feel"
Salt-n-Pepa: "Whatta Man"
No products found!
90s Clothes
When it comes to wearing 90s clothes for a 90s theme party, the options are limitless. There were quite a few popular styles in this era.
Grunge Style
First off is 'grunge' style. Think big flannel shirts, jeans and work boots. Potato sack shirts or "bajas" were pretty popular too in the early 90s. A baja shirt is a (usually) striped long sleeve shirt that is woven. They were worn a bit oversized. Every one owned on in the early 1990s.

Classic 90s fashion trends for women & girls included baby doll dresses with boots.
The baby doll dresses were floral, with a small flowery design and the boots were combat boots or black Doc Martins.
For an authentic 90s look, wear white scrunch socks, pushed down.
Baby doll dresses were sometimes worn with colored tights, black or white.
Hip Hop 1990s Fashion
Hip Hop had a big influence on 90s fashion as well. 1990s hip-hop style clothes
were very colorful, like color block sweaters, MC Hammer pants and "Hypercolor" t-shirts.
If you want to mimic the style of clothes worn by teenagers in the 90s, you might want to go for the grunge getup or similar. Overall, you can just suggest everyone to wear looser clothes, faux leather and jeans that look like they've been savaged by a grizzly bear.
Old School 1990s Dance Moves
90s TV Theme Song Trivia